To plan a perfect renovation, homeowners can spend hours curating dreamy inspiration boards of trendy designs and spectacular finishes. But what happens when the dream doesn't match reality? These homeowners, contractors and designers weigh in on where bright remodeling ideas can go (so very, very) badly.
Ruggy Joesten was smitten the moment he saw photos of a white penny-mosaic tile shower with contrasting black grout. The mesmerizing uniformity of the penny-sized tiles, all set in a perfect pattern, popped against the sleek black lines of grout. Joesten had recently purchased a New York City apartment and was highly motivated to replace the bathroom tile the previous owner had chosen.
He spent hours researching tile choices. He read the warnings about how unforgiving high-contrast grout and tile jobs could be. Penny tile is sold in 12 by 12 sheets, and if the seams between panels are even slightly askew, the result can be a jarring eyesore. Installation requires meticulous precision. Imperfections and mistakes are magnified.
But Joesten trusted his contractor to do the job, and after a week of anxiously waiting (and showering at his gym), he finally came home to his new shower.
"I opened the curtain, and I felt like I was going to cry," Joesten says.
The grout lines between the panels were glaring and uneven. The white tile appeared muddy. It was a mess. "I'd spent thousands of dollars," not to mention the time researching the project, he says.
Joesten's experience is a cautionary tale for homeowners in the giddy phase of picking materials and fixtures for a renovation, says New York–based architect and designer Ryan Salvatore. He sees homeowners make the same mistake over and over again: choosing a material for its aesthetics before considering its performance, the difficulty of installing it — and whether they'll still like it in 10 years. "There are always trade-offs," he says.
His first mistake: the right job for the wrong contractor.
Joesten says he picked the wrong contractor for the job.
"The majority of this company's work had been painting and cabinetry," he says. "I probably should have worked with a company that only does tile."
In home remodeling it goes without saying that expertise and workmanship matter. But don't underestimate the importance of softer skills as well, says Al Coddington of Eugene, Oregon, a licensed general contractor who has specialized in home additions and remodeling for 37 years.
Beyond workmanship, these are the qualities Coddington suggests looking for — and specifically asking the contractor's references about — when hiring a contractor.
Character: Is the contractor honest and trustworthy? What is he/she like to work with?
Communication skills: Is the contractor someone you can communicate with comfortably? "It's not like you have to fall in love with your contractor," says Coddington. "But you want to have open lines of communication and mutual respect."
Jobsite behavior: Do the contractor and crew minimize unnecessarynoise (no blaring radios, for instance) and inconvenience while working? Do they leave the site broom clean and semi-orderly?
Steady progress: Barring delays due to permitting or inspections, does the job move forward in a steady manner? Can the homeowner see progress every day?
Agreement on the scope of work and materials. "The goal of a good contract is not to set up a paper trail for future court action," Coddington says. "It's to agree in writing from the beginning, to eliminate potential disagreements."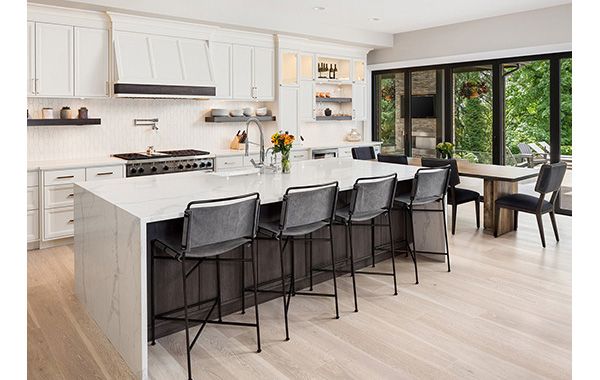 It's love at first sight, but is it the right material for the job?
Atlanta, Georgia, contractor Ryan Miller has seen it again and again: clients who fall in love with the look of a material and fail to ask questions (or even outright ignore advice) about how well suited it is to the project.
One couple he worked with had their hearts set on a marble waterfall countertop, which takes a sharp 90-degree turn at the edge and plunges to the floor. Miller tried to warn them off.
"Marble is a lot like sugar. When you get a hard edge on it, it just wants to crumble. It's not going to be a knife's edge," he recalls telling them.
But they ignored him and insisted on the $10,000 Makrana marble countertop. After the job was done, the counter showed the exact imperfections Miller had warned about — and they refused to pay for it.
Another client was determined to have expensive, dark American walnut flooring. Before installation, Miller expressed his concerns: dark floors can amplify imperfections, and American walnut is softer than some other woods. And his client owned a sweet but very active (and large) Labrador retriever. "[The floors] were absolutely gorgeous. But a month later, they were completely destroyed," he recalls.
The client blamed the installer, claiming the wrong finish had been used. Miller refinished the floors as a courtesy — and warned them to expect the same problem to resurface.
"Sure enough, the floors went bad fairly quickly again," Miller says.
"A lot of times the client wants something, and they don't really trust your experience," he adds. "They get infatuated with the product, and they just have to have it."
"Go for durability over trendy materials, You can still get very beautiful products with the durability that you're looking for."— Hilary Unger, Founder of Perianth Interior Design
"My client fell in love with these three-quarter-inch mother-of-pearl tiles, which had an oyster shell–like veneer," says interior designer Hilary Unger, founder of Perianth Interior Design in New York City. The showroom displayed the tiles in a shower — and that's just how the client used them. "Within six weeks, the tile in the shower just chipped away. It was a nightmare — because who do you blame?"
"Go for durability over trendy materials," Unger recommends. "You can still get very beautiful products with the durability that you're looking for."
Unger has the ultimate test for her clients.
"Take home different swatches of products and try to destroy them," she says. "I often give clients a material and tell them to kill it. Dig a pen into woods or certain stones, pour tomato sauce on fabrics or wallpapers, a little olive oil, wine — things with acid and oil. And if you're still happy with it, then do it."
Picking materials, by the numbers
Is the material durable and right for its intended use? Super-motivated homeowners can check various professional resources for ratings, or scales, to help them make choices.
Tile: The PEI (Porcelain Enamel Institute) hardness scale measures wear and scratch resistance. Absorption ratings show what's suited to wet environments. Coefficient of friction (COF) rating evaluates slipperiness.
Wood: The Janka scale measures hardness.
Fabric: The Martindale and Wyzenbeek ratings indicate how much friction a fabric can withstand.
Paint: Master Painters Institute (MPI) standards help identify which paints are good for certain types of climates/rooms.
The litmus test for bold trends: Will you still love them tomorrow?
Los Angeles–based interior designer Natalie Myers, founder of Veneer Designs, has been in the business for 18 years. She's seen styles come and go, which is why she urges homeowners to save trendier choices for the less-permanent features in their house.
"Go for things that are really easy to swap out like lighting or cabinet hardware — have fun with it. Be trendy; be seasonal," Myers says. But for long-term features, she recommends going with the tried and true. "Things that are forever or really expensive to swap out — like custom cabinetry and tile — just think really hard. Know yourself. Are you going to get sick of this? Is this going to work for you in a couple of years?"
Take, for example, a custom built-in standing desk — a feature she's seeing more of lately.
"You don't know how long you're going to want to be standing at your desk," Myers says. "You might be 45 now, and it makes great sense. But when you're 65, you might want to sit more."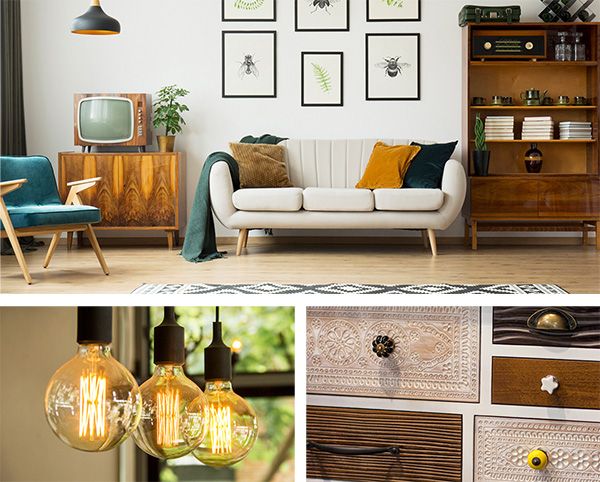 Myers has three recommendations for keeping design timeless: medium-toned oak floors ("dark floors show everything"), mixing metals for fixtures ("if you have only one metal, people can pinpoint the exact year you remodeled") and classic white walls.
If that sounds boring, consider Myers' take on color: "The best way to [add color] is through furnishings and rugs and pillows and have a nice clean background," she says. "If you paint a wall fuchsia, you'll be sick of it in a year. If you paint your walls white and you have a fuchsia sofa, you can always sell or reupholster that sofa if you're sick of it."
"It's the industry's job to constantly make you want to redo your house and spend money on renovations," says Myers. "Just really study and sleep on it and truly analyze your choices."
Regrets can usually be fixed — but not without cost.
Joesten eventually got the penny tile shower of his dreams, after the first contractor refunded $6,800 (labor costs for the initial job). He paid another contractor — who specialized in tile work — $5,000 to demolish and re-tile his shower and spent another $700 on new tile.
"I knew that the tiles had the potential to be something else," Joesten says. "I just had to find the right contractor to trust it with."
Renovation regrets go hand in hand with unforeseen and additional costs, longer project timeline and aggravation. But Coddington says homeowners can pick a clear path to help avoid them.
"If they put in the effort up front," he says, "they're usually not going to get major things wrong." 
Source: www.farmers.com